Tech Stack
HTML, CSS (SCSS), JavaScript, Git. Recently have been wrangling with: ReactJS, Gatsby, ES6
Tools
Adobe Photoshop, Adobe After Effects, Google Analytics, Figma, Sketch, Mailchimp and Intercom Emails
Web Design & Development
Develop marketing landing pages and serve as a bridge between the marketing and front-end teams
"Flair Advocate": Finding ways to introduce flair to landing pages, such as incorporating animations
Work with the product marketer and SEO specialist to optimize the website for leads, sign ups, SEO and performance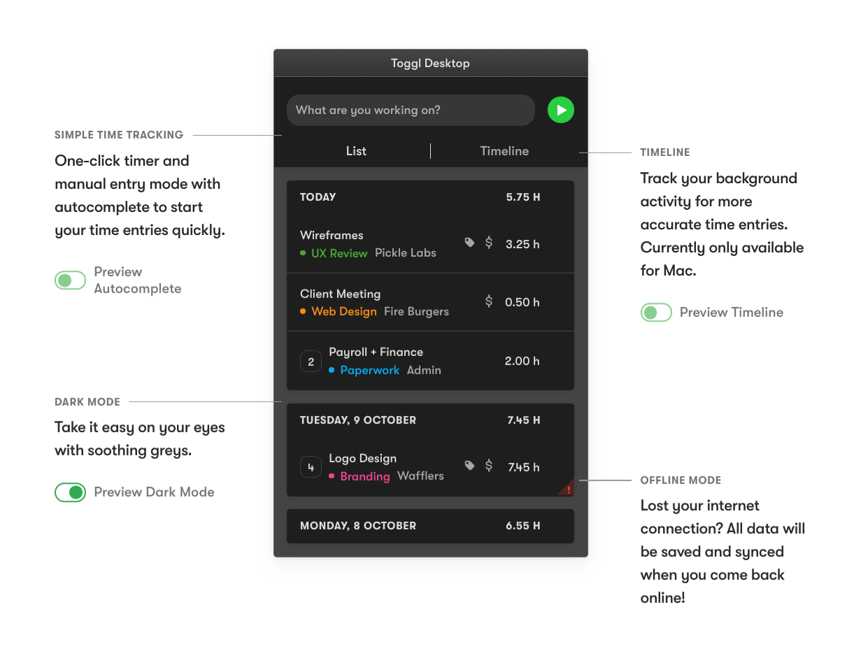 Graphic Design
Create marketing collaterals such as display ads, sales proposals, and presentation decks
Occasionally take on the role of Project Manager if we were to hire freelancers for bigger projects
Used Adobe InDesign that one time to complete a project that we took over from a freelancer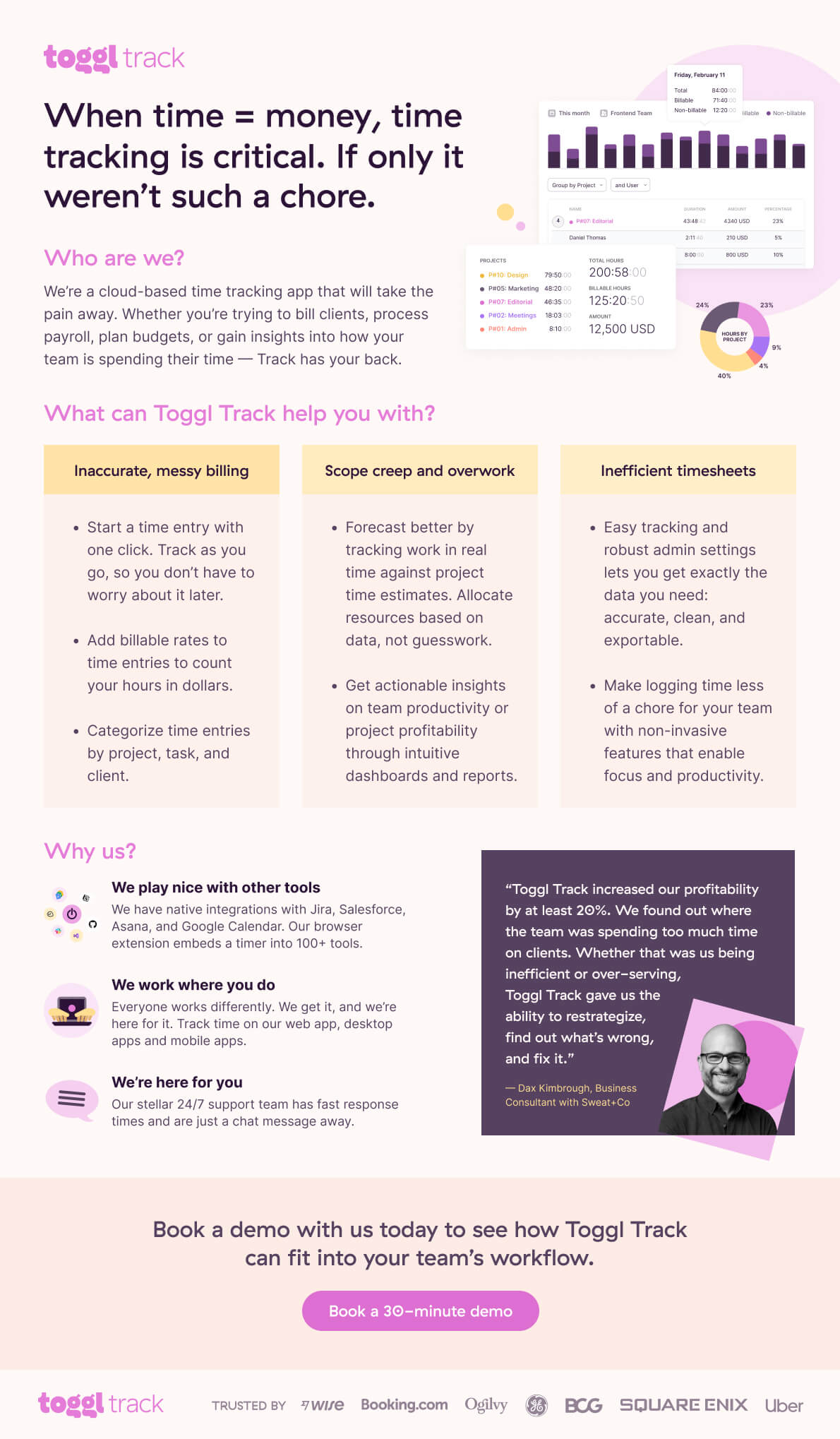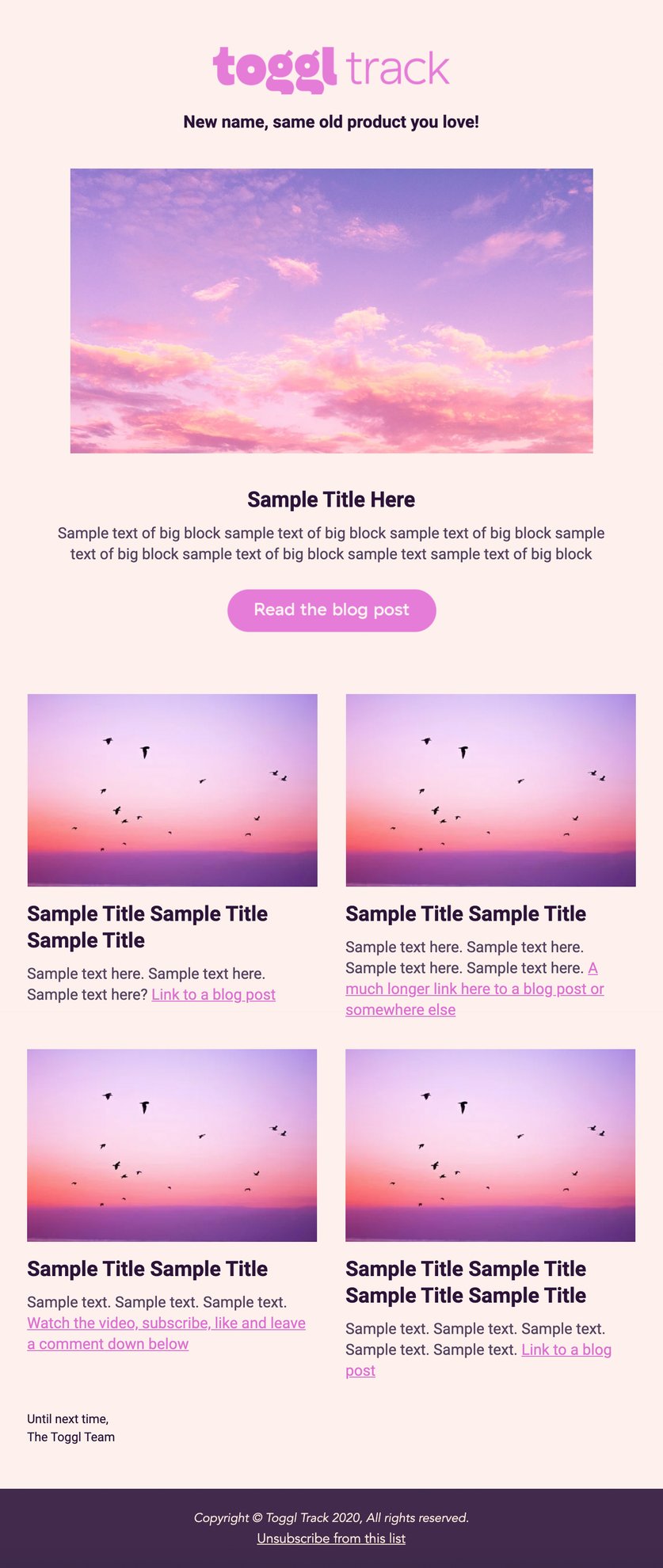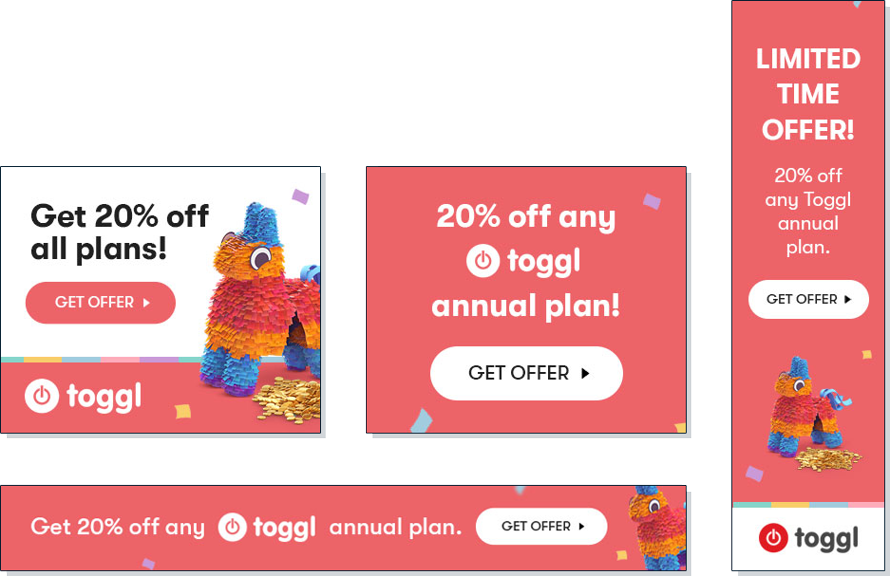 More display ad banners
These are so lovely ❤️! Almost makes me wish I didn't use an adblocker.
Feedback on ad designs by the CEO of Toggl Track
Other
Part PPC Specialist for ~12 months, where I had to create and maintain Facebook and Instagram ad campaigns with quarterly budgets ranging from $300 to $15K. This role also includes conducting campaign optimization and implementing retargeting strategies, event tracking and reporting in Google Analytics
Learned Adobe After Effects for simple animations. This was eventually required even if my primary tool was HTML and CSS due to the lack of options to export HTML/CSS into high-quality GIFs or videos.
Learned more about ad campaigns, even if I wasn't a fan of the process (or the platform); there is a certain satisfaction in successfully getting an ad down to $0.01 per click.
I got a MacBook, which then kick-started my learning of using Sketch. I am almost a Figma convert now, though.
Her landing page work and animations are so so so awesome. Next level stuff. She also has this natural curiosity to just try new things.
Feedback in an anonymized 360° review at work